MapNotes can make your original map by drawing lines and text memos on a map.
You can draw on a map as follows.
marker
balloon
text
line
oval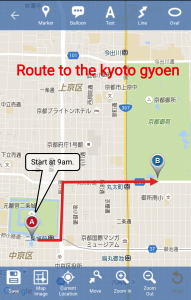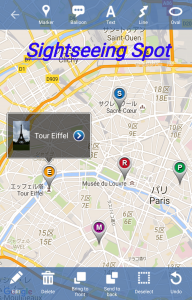 You can save the map you made as an image file and share it by e-mail, twitter, facebook and so on.
Even though you zoom in or out a map, the markers and lines you draw on a map automatically stretch and shrink
For example, in case you invite your friends to your home, you can send the image file which mapping out a route from the closest station to your home in advance.
You can also use MapNotes as a guidance application by using the function of exploring address and showing your current location.